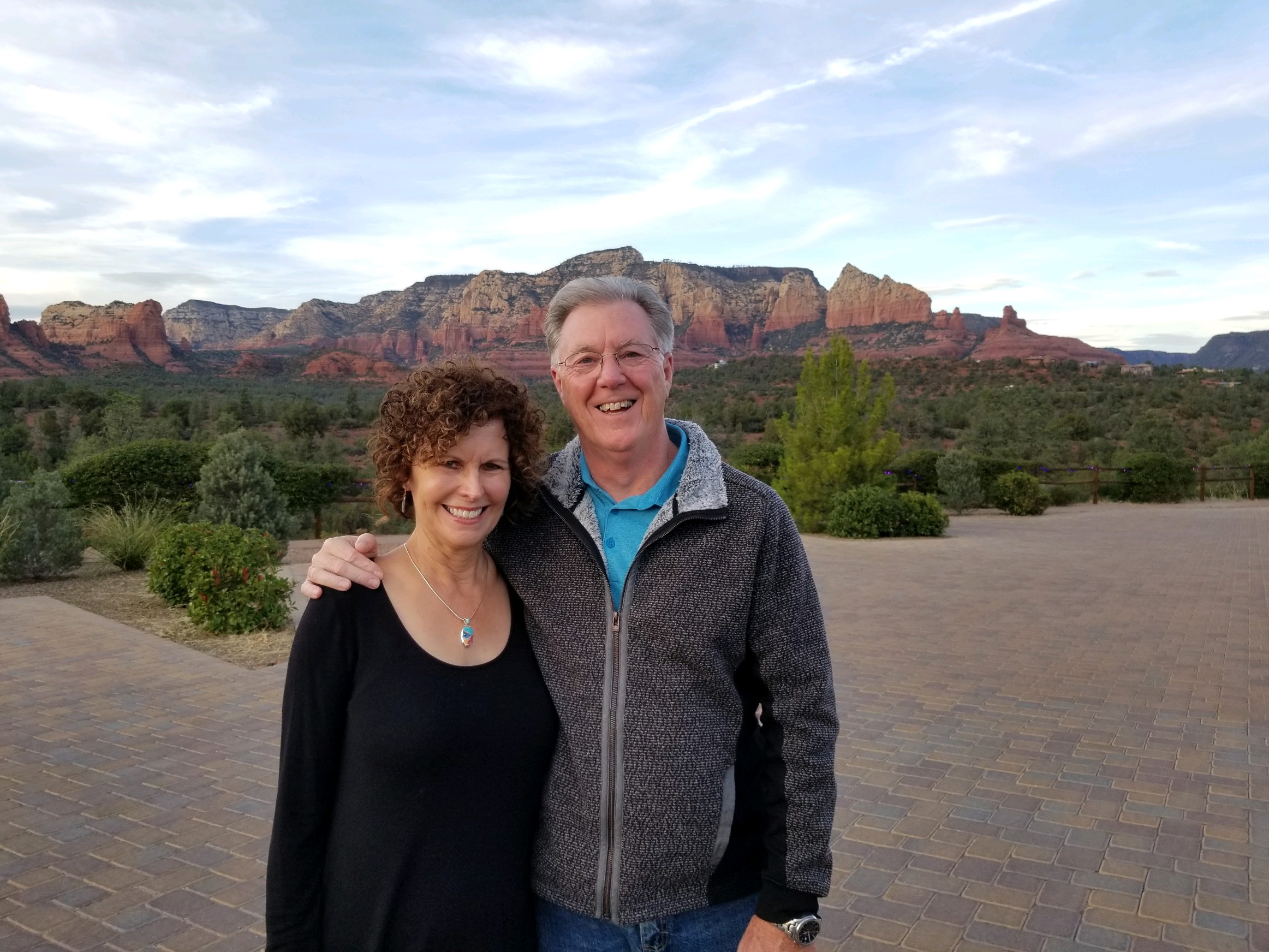 To provide competent and transparent adoption services that meet the unmet needs of the birth parents we serve, while reducing the financial risks to potential adoptive parents.
Adoption services that are compassionate, holistic, and provide for expecting and birth mother needs while keeping fees low for adopting families.
Courageous Hearts Adoptions was founded by a local family in Indiana — Greg and Julie Menefee (pictured above), their daughter-in-law, Jenna, and Jenna's sister, Sara. Each was motivated to become involved through personal experiences with adoption.
Greg and Julie of Franklin, Indiana, have two granddaughters through adoption who have brought them great joy. They recognized the impact of adoption on a family. Adoption not only changes the lives of the adoptive parents and child, but it changes the lives of the entire extended family for the better. Jenna Menefee has two daughters through adoption and understands firsthand how the adoption process can be both emotionally and financially stressful yet completely worthwhile. She wanted to help other adoptive parents achieve their dreams of starting a family. Like so many other adoptive parents, Jenna would not be a mother today without the loving and selfless decisions made by her daughters' birth mothers.
The Menefees also observed the financial stress involved in domestic adoptions and wanted to make the process more accessible for deserving families. They enlisted Jenna, an adoptive parent, and her sister, Sara Baker, who was already a practicing adoption professional in the community, to help develop a new program in Indiana.
Sara is well-versed in adoption. She stood alongside Jenna through both of her adoptions, and through her professional experience, she's come to learn how inaccurate common adoption language can be in the notion that birth parents "give up" their child to be adopted. Sara is passionate about changing that perspective in society.
Adoption has been a huge blessing to all members of this family, and it is their desire to help other families have the same experience.
Courageous Hearts was founded by Greg and Julie Menefee, their daughter-in-law, Jenna, and Jenna's sister, Sara. Empowered through their own adoption experiences, they sought to make adoption more accessible and affordable, while providing for the wellbeing of birth parents.
The Beginning
Agency Founded
First Match
Successful Home Studies
Creating New Families
Greg and Julie become grandparents through adoption, sparking the idea of an adoption agency.
Courageous Hearts Adoptions is officially founded. A stellar team is assembled.
In March, Courageous Hearts matches its first child and adoptive family.
Nearly 50 home studies are completed for waiting families.
Countless families have been created through adoption.